Sell Us Your Used Diagnostic Imaging Equipment

Scandinavian Medical Solutions buys used imaging equipment, including CT, MRI, C-Arms, mammography and more!
PROVIDING THE BEST VALUE FOR YOUR OLD SYSTEMS
Are you in the market to sell your used diagnostic imaging equipment? Scandinavian Medical Solutions offers long-term commitment and strong, competitive prices for your system, and our aim is to make the process as simple as possible from start to finish.
Since the founding of Scandinavian Medical Solutions, we have purchased and successfully deinstalled hundreds and hundreds of systems in Europe alone.
From project management to engineering and deinstallation logistics to transportation, our entire team and close collaborative partners are experienced in every step of the process.
In all that we do, we provide our customers the best possible solution and service tailored specifically to their needs, timeline, and requirements.
SPECIALIZED EXPERTISE AND GLOBAL PRESENCE
At Scandinavian Medical Solutions, we only cooperate with trusted and well-reputed technical companies, as our focus us to ensure a smooth deinstallation process with minimal impact in hospital environments and atmosphere, we know that the daily routine of your staff and patients are great importance to you – as it should be.
We have a visionary, global, and solutions-oriented approach to our customers.
Scandinavian Medical Solutions purchases well-maintained systems, serviced by OEMs, and with full QAs – all to ensure that the hospitals acquiring pre-owned systems, will have a fully functional system that can help improve their scan capacity for many years.
GET AN ASSESMENT OF YOUR USED IMAGING EQUIPMENT
Are you curious how much you used medical imaging equipment is worth? Let our experts provide you with an assessment of your system's value.
Fill out the below form with details about the system, which you are interested in selling. One of our purchasing agents will be in touch with an assessment as soon as possible – often within 48 hours from receiving your request.
Contact Our Purchasing Team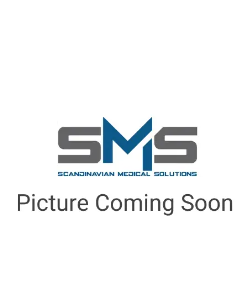 PUR

CHASING FRENCH SPEAKING AREAS
SUBSCRIBE TO OUR NEWSLETTER
Sign up for our investor newsletter in order to receive the latest news, insights and company announcements from Scandinavian Medical Solutions A/S.
By clicking subscribe , you consent to receiving our newsletter. You can withdraw your consent (read declaration of consent) at anytime. Read more about our privacy policy and cookie policy here.